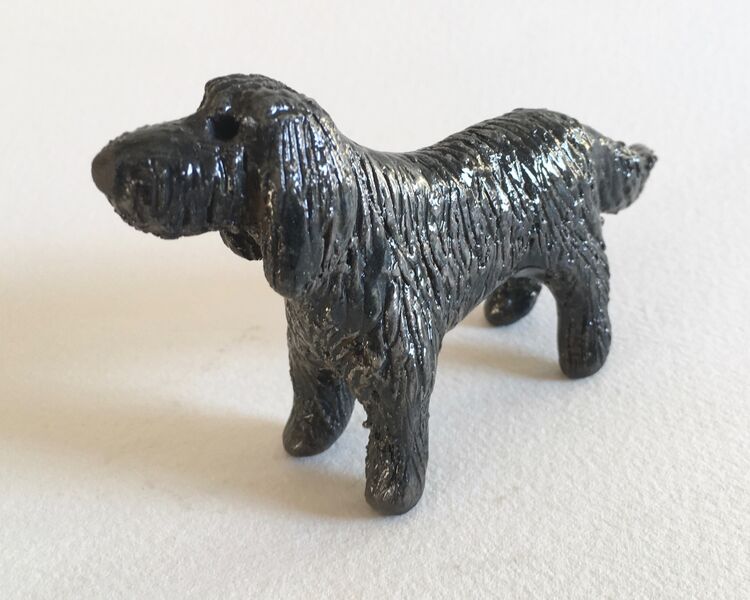 Slurry is a naughty boy with, as his name suggests, a tendency to wallow in the muddiest ditches. He is a loving lad however which makes up for all his misdoings. Fine in a family house. Mixes well with all. Spaniel cross something or other.

10 cm from muddy nose to scanky tail.

Good luck in your new home Slurry. Lots of new ditches to enjoy!
Ref: F140